AutoCAD Trainings for Students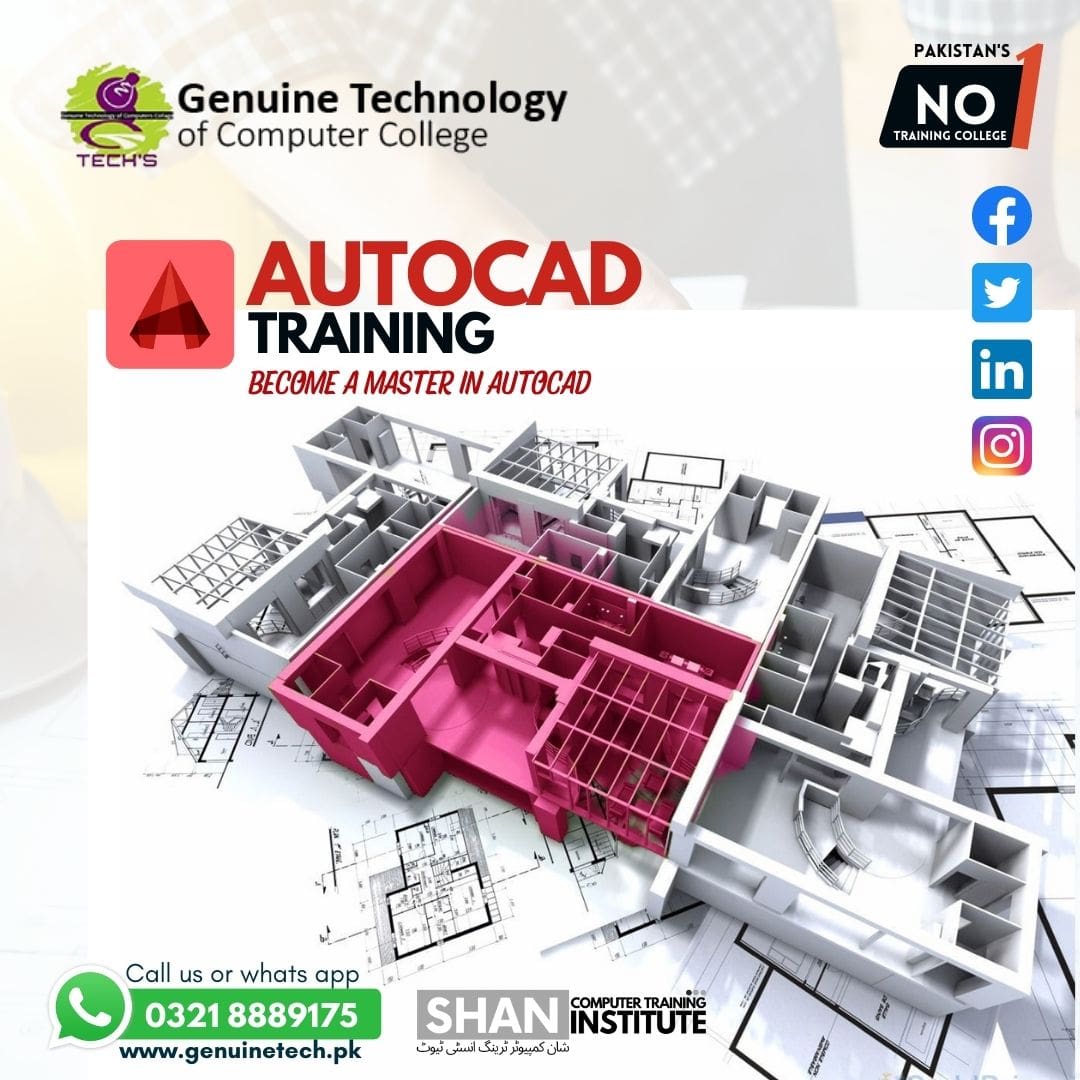 AutoCAD Course is mostly used for Engineering designs, Drafting, and 2D or 3D drawing in software. 2D Building Drawings Plans such as layouts, landscape, site, and location plans. single, double, or triple-story drawing plans are including 2D or 3D plans. students will also learn AutoCAD sections, layers, different types of line text-symbol, draw plans, and different concepts used in Building Drawings.
Are CAD designers in demand?
Yes, CAD designers are in demand.
Who Used AutoCAD?
CAD is mostly used in different types of industries or companies, including Architects, graphic designers, engineers, project managers, and many professional fields.
What is the type of CAD?
A popular type of CAD software companies mostly used like
Solid Words
Inventor
Revit
AutoCAD
Civil 3D
3D Max
Micro Station
Catia
Creo
The Course focuses on 2D Drawings using AutoCAD Software at Shan Computer Training Institute in Pakistan. It is very common software for building drawings and how to make any building drawing in Sketch Book.