wordpress usefull resources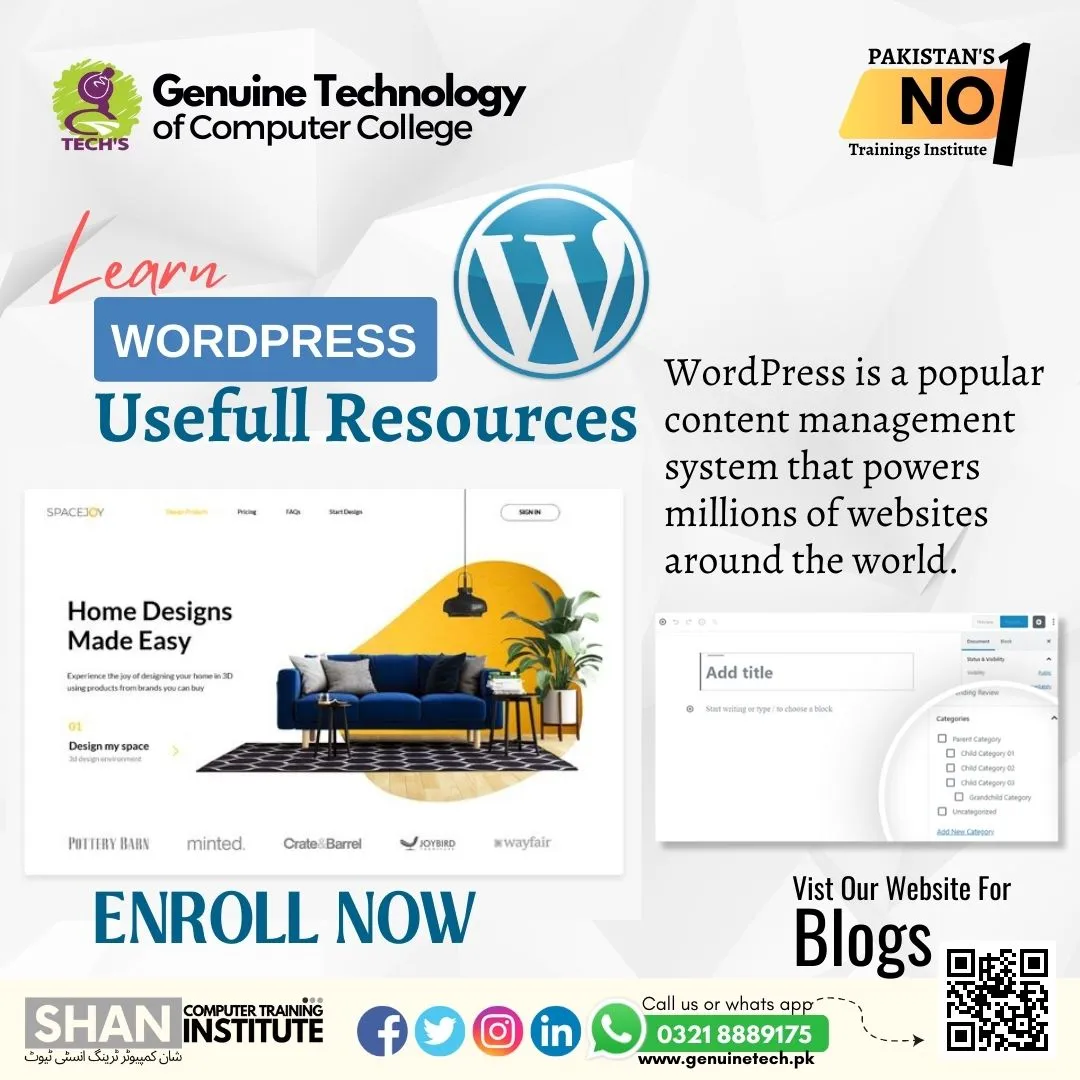 WordPress is a popular content management system that powers millions of websites around the world. Here are 15 useful resources for WordPress users:
WordPress.org - The official website for WordPress, where you can download the software, access the documentation, and connect with the WordPress community.
WordPress Codex - A comprehensive resource for WordPress developers and users, providing detailed information on everything from installing WordPress to developing custom plugins.
WordPress.tv - A collection of videos covering various aspects of WordPress, including tutorials, interviews, and presentations from WordPress events.
WordPress Plugins Directory - A repository of free and premium WordPress plugins, offering a wide range of functionality for enhancing your WordPress website.
WordPress Themes Directory - A collection of free and premium WordPress themes, that allow you to customize the appearance of your website.
WordPress Support Forums - A community-driven forum where you can ask questions, get help, and connect with other WordPress users.
WPBeginner - A popular WordPress resource offering tutorials, guides, and tips for beginners and advanced users alike.
Smashing Magazine - A web design and development resource that covers a range of topics, including WordPress, web design, and coding.
Codecademy - An online learning platform that offers courses on web development, including WordPress development.
Lynda.com - An online learning platform that offers courses on WordPress development, design, and marketing.
WPForms - A powerful form builder plugin for WordPress, that allows you to create custom forms, surveys, and polls.
Yoast SEO - A popular SEO plugin for WordPress, offering a range of features for optimizing your website for search engines.
WP Rocket - A caching and performance optimization plugin for WordPress, that improves your website's speed and performance.