Daraz seller course & guide - Computer Courses
Daraz Reseller Course for Beginners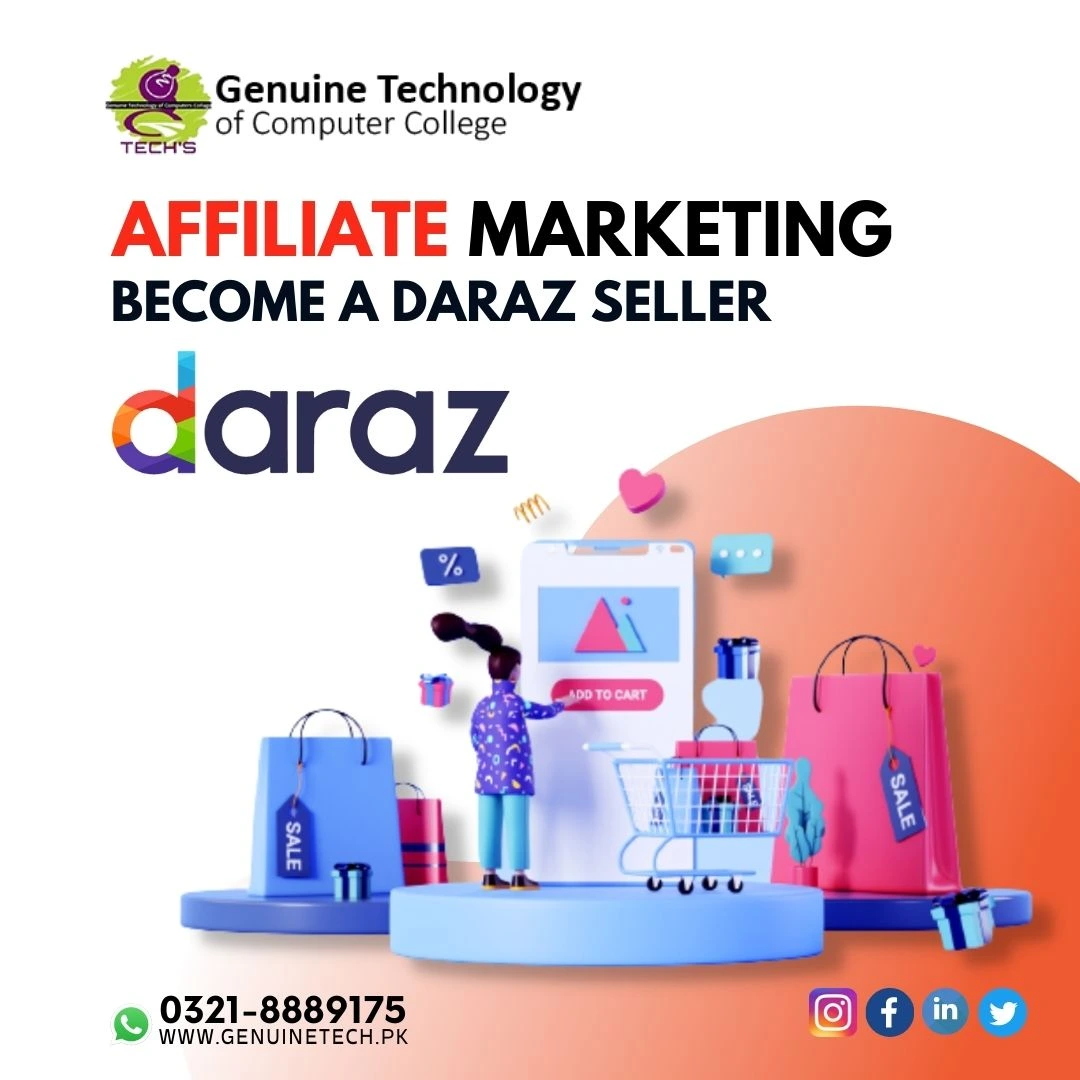 Daraz is one of the largest online marketplaces in South Asia, with a presence in Pakistan, Bangladesh, Sri Lanka, Myanmar, and Nepal. If you're looking to start selling on Daraz, it can be a great way to reach a large audience and grow your business. However, it can also be challenging to navigate the platform and stand out among the competition. That's why we've created a comprehensive course on how to succeed in selling on Daraz.
What You'll Learn in the Course:
Understanding the Daraz platform: In the first module of the course, you'll learn about the Daraz platform and how it works. This includes understanding the different seller levels, the fee structure, and the requirements for selling on Daraz.
Product sourcing and listing: In the second module, you'll learn how to source products to sell on Daraz and how to create effective product listings. This includes optimizing your product titles, descriptions, and images for maximum visibility.
Marketing and promotions: In the third module, you'll learn how to market your products and run promotions on Daraz. This includes using sponsored products, creating voucher campaigns, and participating in Daraz's flagship events.
Order management and customer service: In the fourth module, you'll learn how to manage orders and provide excellent customer service on Daraz. This includes handling returns and refunds, responding to customer inquiries, and maintaining a high seller rating.
Advanced strategies for growth: In the fifth module, you'll learn advanced strategies for growing your business on Daraz. This includes cross-selling and upselling, building your brand on the platform, and using data to make informed business decisions.
At Genuine Technology of Computer College, our Daraz course is designed to provide you with a comprehensive understanding of how to succeed in selling on Daraz. Our experienced instructors will guide you through the entire process, from setting up your seller account to growing your business on the platform. By the end of the course, you'll have the skills and knowledge you need to succeed on Daraz and take your business to the next level.