Advanced Photoshop Course in Lahore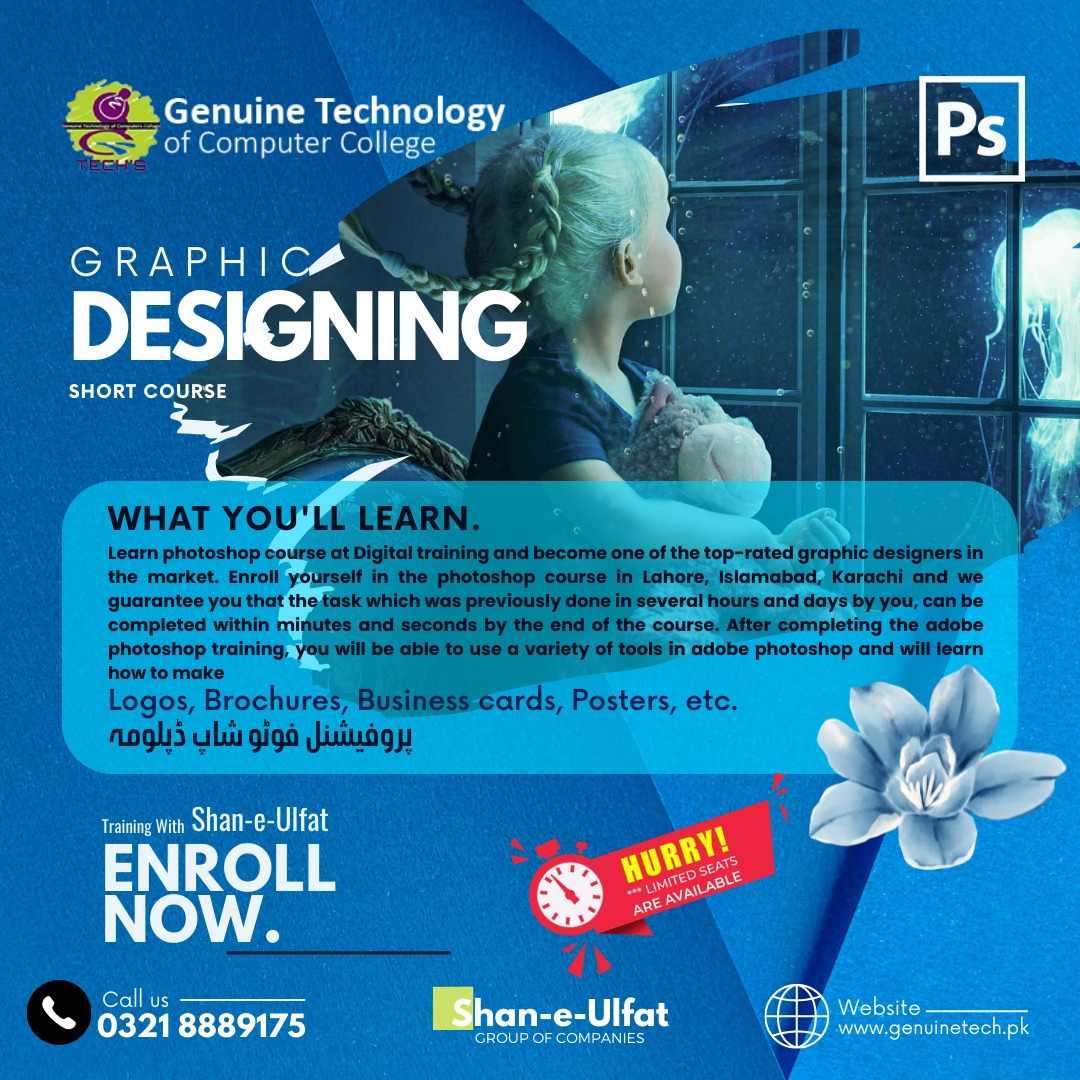 Advanced Photoshop Course in Lahore:
The Advanced Photoshop Course in Lahore is designed to help students and professionals learn the skills and techniques required to become proficient in using Photoshop for advanced graphic designing and editing tasks. This course is suitable for students and professionals who already have basic knowledge of Photoshop and want to take their skills to the next level.
Topics Covered in the Course:
Advanced photo editing techniques
Advanced color correction and retouching
Creating and using layer masks
Advanced compositing techniques
Creating and using custom brushes and gradients
Using filters and effects
Working with text and typography
Creating and manipulating vector shapes
Advanced selection and masking techniques
Advanced photo restoration techniques
Creating 3D graphics and text
Using Adobe Bridge and Camera Raw
Batch processing and automation
Advanced image exporting techniques
Creating advanced photo manipulations
Course Duration:
The Advanced Photoshop Course in Lahore typically takes around 4-6 weeks to complete, depending on the pace of the student and the course structure.
Course Prerequisites:
To enroll in the Advanced Photoshop Course in Lahore, students must have a basic understanding of Photoshop and image editing. They must also have a laptop or computer with Adobe Photoshop installed. Additionally, a good internet connection and a webcam are required to attend online classes.
Career Opportunities:
After completing the Advanced Photoshop Course in Lahore, students can pursue a career as a graphic designer, photo editor, digital artist, or visual effects artist. They can work in advertising agencies, media companies, or design studios. They can also work as freelance graphic designers or photo editors and work on various projects for clients around the world.