Urdu English Arabic Typing in Lahore Internship
Best Internship for Urdu, English and Arabic Typing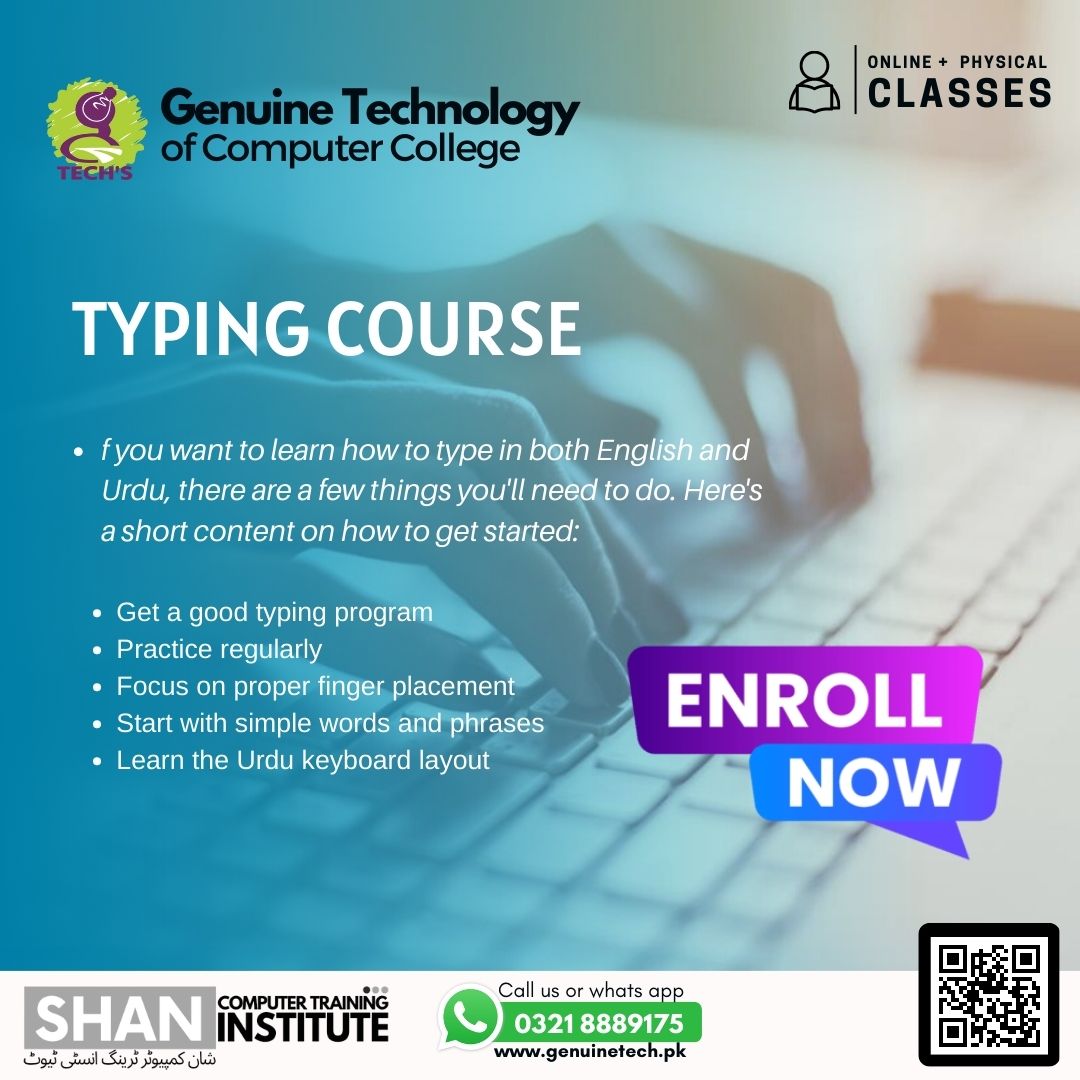 Urdu, English, and Arabic typing are essential skills in today's digital age, and they are in high demand across various industries. Many businesses require employees who can type in multiple languages, especially those that deal with clients and customers from different parts of the world. In Lahore, there are many internship programs that offer training in Urdu, English, and Arabic typing.
These programs are designed to provide individuals with hands-on training and practical experience in typing in multiple languages. Interns will learn how to use various software and tools to type in different languages, including Urdu, English, and Arabic. They will also learn how to type accurately and quickly, as well as how to proofread and edit their work for errors.
Internship programs in Lahore also offer training in other important skills, such as computer literacy, time management, and communication skills. These skills are essential for success in any office environment, and they can help individuals stand out from other candidates when applying for jobs.
One of the benefits of participating in an internship program is the opportunity to gain real-world experience and make professional connections. Interns will work alongside experienced professionals in their field, who can provide guidance and mentorship throughout their training. They will also have the opportunity to network with other interns and professionals in their industry, which can lead to future job opportunities.
Overall, participating in an Urdu, English, and Arabic typing internship program in Lahore can be a valuable experience for individuals looking to enhance their skills and gain practical experience in a professional setting. These programs provide hands-on training in essential skills, as well as the opportunity to make professional connections and gain real-world experience.