Business & Project Management course In Lahore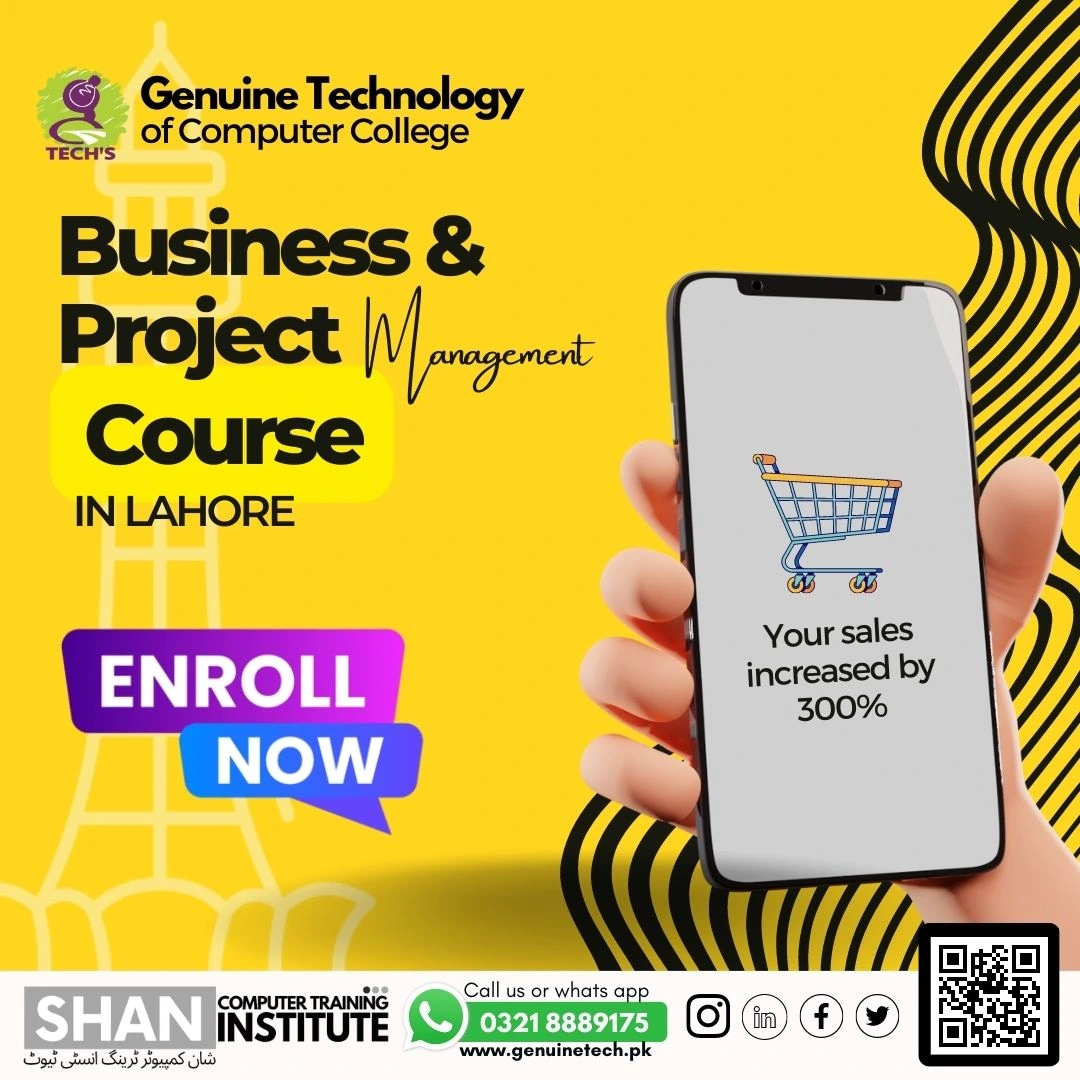 A Business & Project Management course can be a great way for individuals to gain knowledge and skills in managing and leading projects, as well as running a successful business. Here are 10 possible topics that could be covered in a comprehensive course:
Introduction to Project Management
Planning and Scheduling Projects
Scope Management and Requirements Gathering
Risk Management and Mitigation Strategies
Budgeting and Cost Management
Leadership and Team Management
Communication and Stakeholder Management
Quality Assurance and Control
Agile and Waterfall Project Management
Business Fundamentals and Entrepreneurship
Each of these topics can be expanded upon with practical activities and assignments that allow students to apply the concepts they learn. For example, students could create a project plan for a hypothetical scenario and develop risk management strategies to mitigate potential issues. They could also develop a business plan and explore different entrepreneurial opportunities.
Overall, a Business & Project Management course can provide valuable knowledge and skills for individuals who are interested in managing projects or starting their own businesses. By exploring different aspects of project management and business fundamentals, students can gain an understanding of how to effectively lead teams, communicate with stakeholders, manage risks, and achieve project goals. Additionally, they can develop skills like critical thinking, problem-solving, and strategic planning, which can be valuable in a variety of industries and careers.