Content Writing Course
Learn Content Writing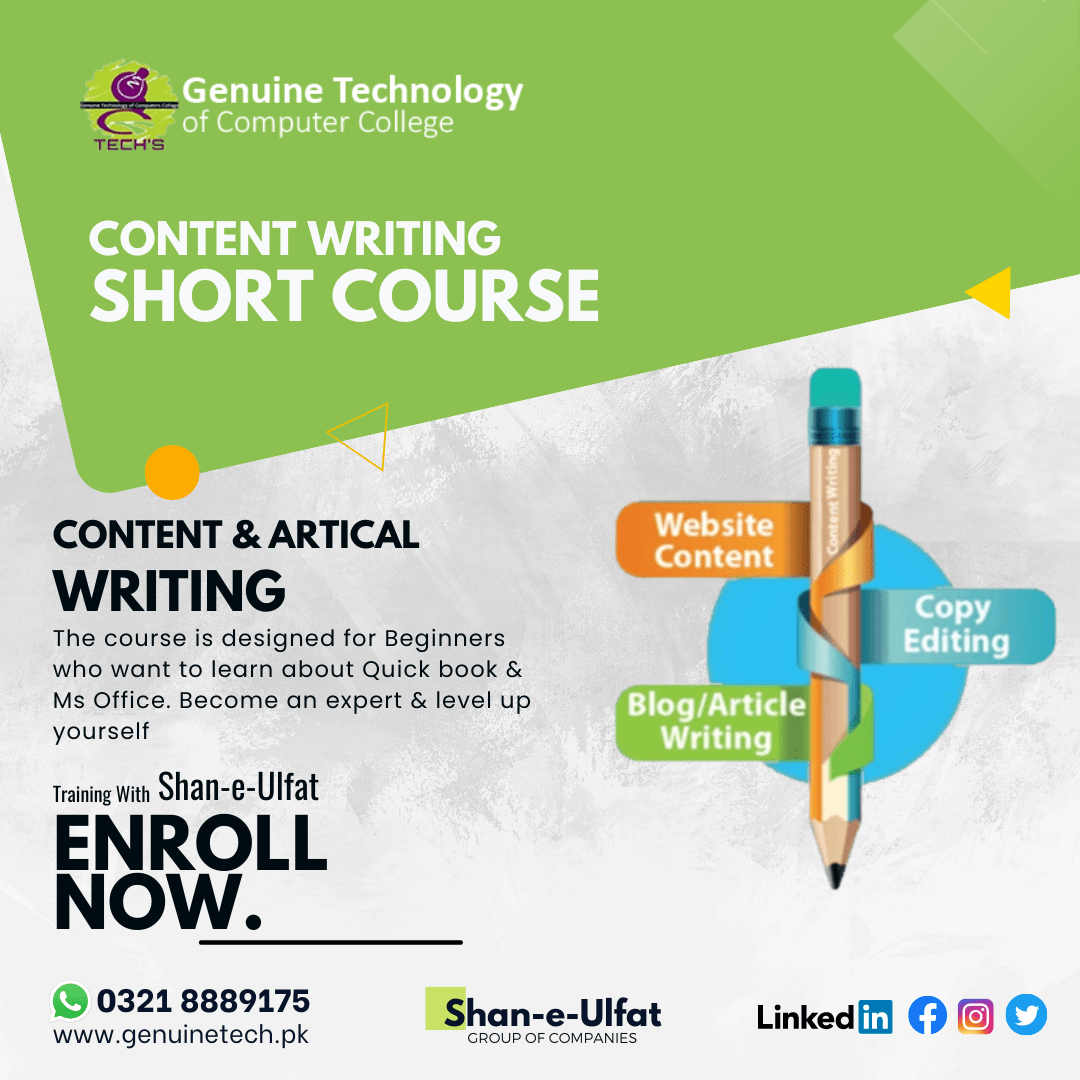 If you're interested in taking a college course in content writing, you may want to consider looking for courses that are offered as part of a journalism, communications, or marketing program. Here are a few things to keep in mind as you search for a content writing course:
Course content - Look for courses that cover a range of topics related to content writing, including writing for the web, SEO, content strategy, and social media marketing.
Instructor credentials - Make sure the course is taught by an experienced content writer or marketer with a proven track record of success.
Class size - Consider the size of the class and the amount of individual attention you will receive from the instructor.
Delivery method - Determine whether the course is delivered in-person, online, or in a hybrid format, and choose a delivery method that suits your learning style and schedule.
Cost - Consider the cost of the course and whether it fits within your budget.
Once you have found a few courses that meet your criteria, research the reputation of the school or program offering the course and read reviews from past students to get a sense of the quality of instruction and the level of student satisfaction. With the right course and a commitment to learning and practice, you can develop the skills you need to become a successful content writer.