Social Media Marketing & Digital Media Marketing Course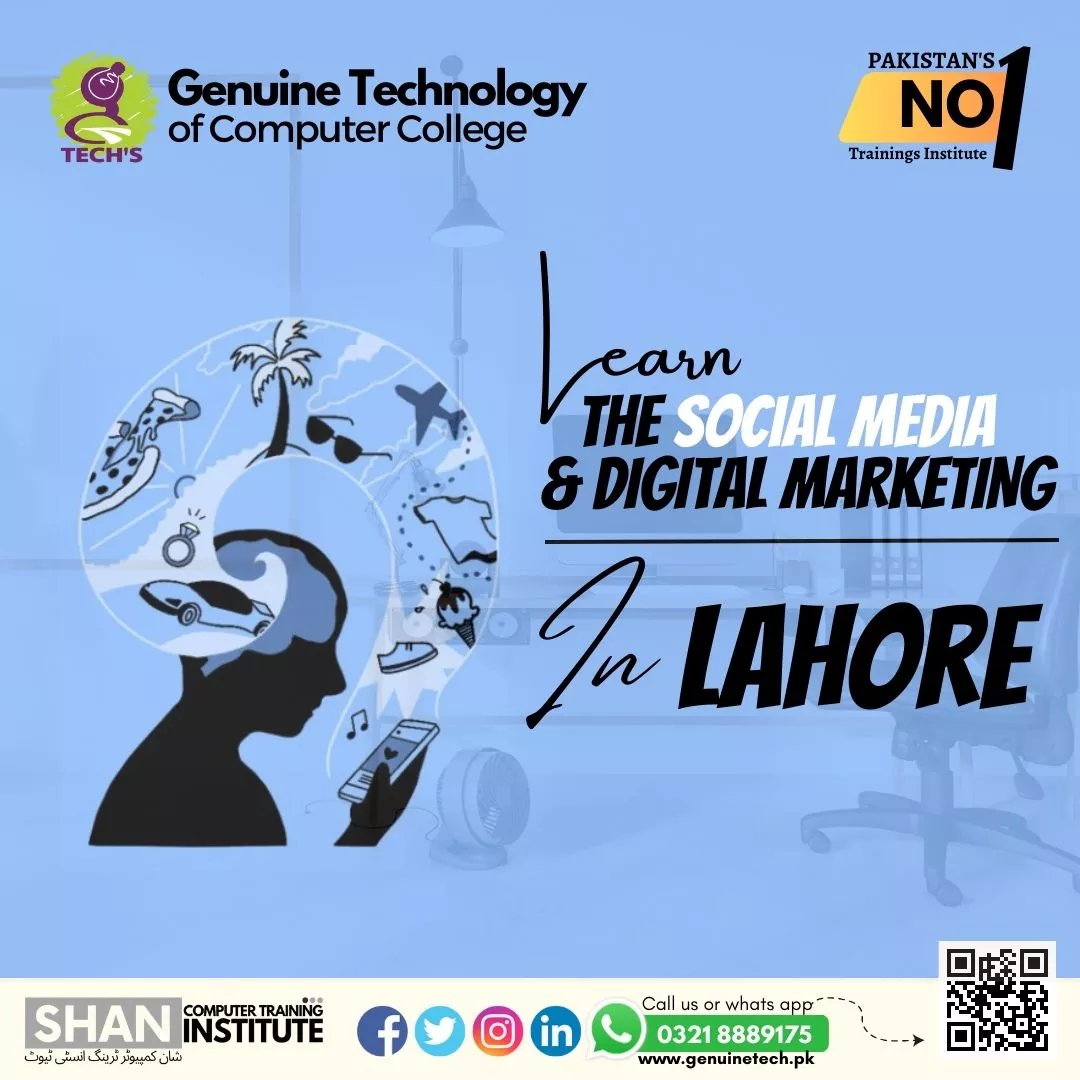 A social media marketing course typically covers the following topics:
Introduction to social media marketing:
Overview of social media marketing
Benefits of social media marketing
Differences between social media platforms
Understanding social media algorithms
Setting social media marketing goals
Social media strategy development:
Developing a social media marketing plan
Identifying target audience
Defining brand voice and messaging
Creating a content strategy
Developing a social media calendar
Setting a budget for social media marketing
Social media platform overview:
Overview of major social media platforms including Facebook, Instagram, Twitter, LinkedIn, and YouTube
Understanding the unique features of each platform
Identifying the most effective platforms for your business
Social media content creation:
Creating engaging social media content
Using visuals in social media marketing
Developing content that resonates with your target audience
Creating social media campaigns
Social media advertising:
Introduction to social media advertising
Creating effective social media ads
Understanding targeting options and ad formats
Setting up and managing social media ad campaigns
Measuring the effectiveness of social media ads
Social media analytics:
Overview of social media analytics
Identifying key performance indicators (KPIs)
Analyzing social media data
Using data to improve social media marketing strategy
Influencer marketing:
Understanding influencer marketing
Identifying influencers in your industry
Developing a strategy for working with influencers
Measuring the effectiveness of influencer marketing
Social media management tools:
Overview of social media management tools
Identifying the right tools for your business
Managing multiple social media accounts
Streamlining social media management tasks
In summary, a social media marketing course covers the fundamentals of social media marketing, including strategy development, content creation, advertising, analytics, and influencer marketing. Students will learn about major social media platforms and how to effectively use each one to achieve business goals. They will also gain knowledge of social media management tools that help to streamline their social media marketing efforts. By the end of the course, students should be able to create, implement, and measure the success of social media marketing campaigns.