Best Content Writing Course in Lahore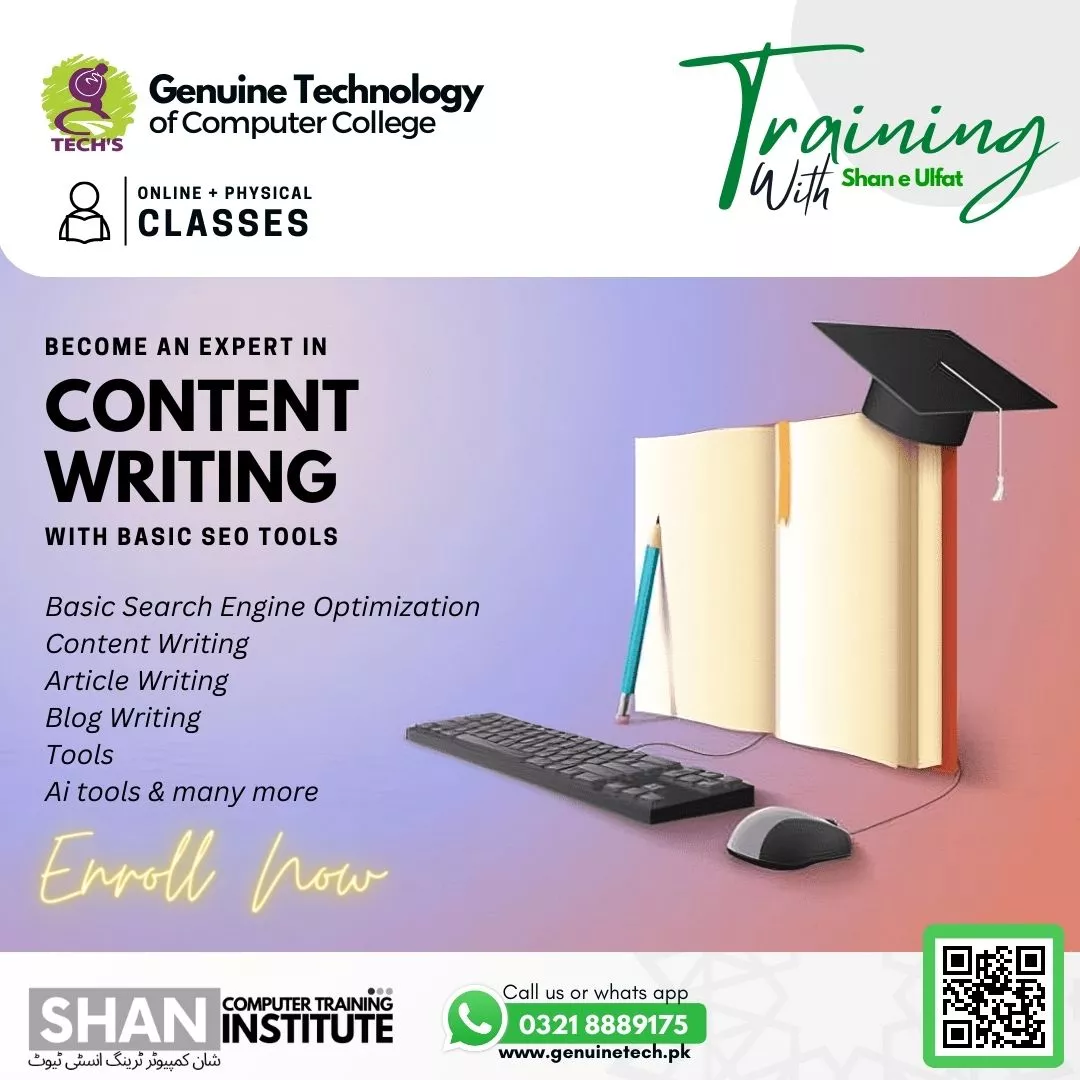 If you're looking to start a career in content writing or want to enhance your writing skills, then taking a content writing course in Lahore can be a great idea. Lahore has a number of institutions that offer comprehensive courses in content writing, ranging from basic to advanced levels.
The best content writing courses in Lahore cover a range of topics, including understanding the fundamentals of writing, conducting research, writing for different niches, SEO writing, content marketing, and developing a writing portfolio.
In these courses, you will also learn about the importance of identifying your target audience, developing a writing style, and creating content that is both engaging and informative. You will also be introduced to various tools and techniques for improving your writing, such as grammar and spelling checkers, plagiarism checkers, and content analysis tools.
Some of the top institutions offering content writing courses in Lahore include the Genuine Technology of Computer College, the Punjab Skills Development Fund (PSDF), and the Institute of Business Administration (IBA). These institutions provide a range of online and offline courses that cater to the needs of beginners as well as professionals.
Overall, a content writing course in Lahore can provide you with the necessary skills and knowledge to excel in the field of content writing. By enrolling in a course, you can gain valuable insights, build a network of contacts, and take your writing skills to the next level.
Introduction to Content Writing
Understanding different types of content
Importance of content for online presence
Content strategy development
Keyword research and optimization for SEO
Creating a content calendar
Writing headlines and titles
Crafting engaging introductions
Writing for different types of audiences
Writing persuasive and compelling content
Using storytelling in content writing
Writing effective product descriptions
Blogging for businesses
Writing for social media platforms
Content editing and proofreading
Content marketing and promotion
Guest blogging and outreach
Freelancing as a content writer
Creating an online writing portfolio
Legal and ethical considerations in content writing