E-Commerce Marketing Course
E-Commerce Course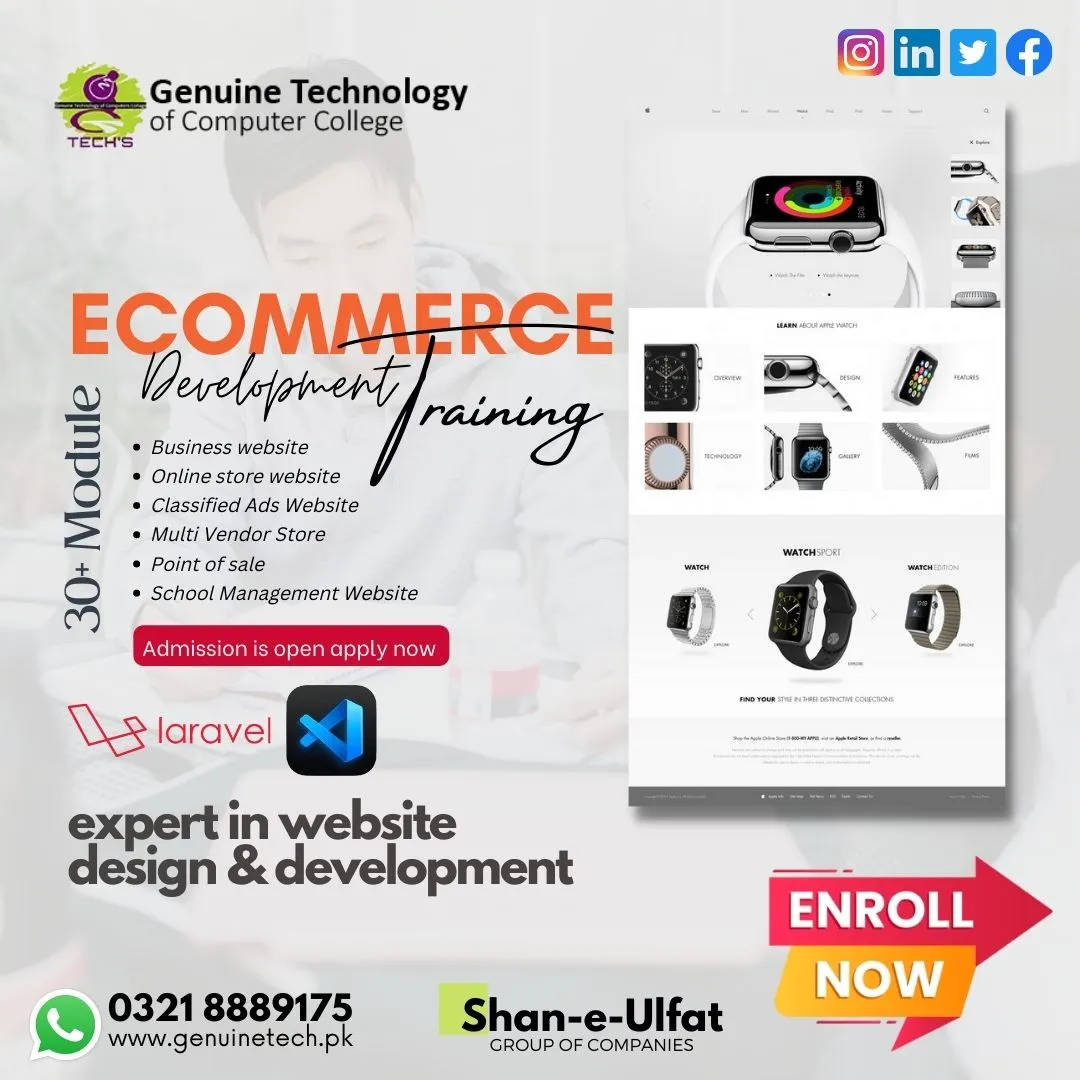 If you are looking to offer comprehensive eCommerce training, here are some topics that can be covered:
Introduction to eCommerce: An overview of eCommerce, its history, and its applications.
Setting Up an Online Store: Understanding the different eCommerce platforms and how to set up an online store, including choosing a domain name, selecting a web hosting provider, and configuring payment gateways.
Product Management: Understanding how to manage product listings, categories, and descriptions on an eCommerce website.
Shopping Cart and Checkout: Understanding the functionality of the shopping cart and checkout process, including the ability to process payments securely.
Shipping and Order Fulfillment: Understanding how to handle shipping, order fulfillment, and customer returns.
eCommerce Marketing: Understanding different eCommerce marketing strategies, including SEO, PPC, email marketing, and social media marketing.
Analytics and Reporting: Understanding how to use analytics tools to track and measure eCommerce website performance, including sales, traffic, and conversion rates.
Customer Service: Understanding how to provide quality customer service and support to customers, including managing customer inquiries and complaints.
Legal and Regulatory Compliance: Understanding the legal and regulatory requirements for eCommerce websites, including data privacy, consumer protection, and tax laws.
The eCommerce training institute should be taught by experienced instructors who are up-to-date with the latest eCommerce trends and techniques. Additionally, students should be given opportunities to apply the concepts they learn through hands-on exercises and projects. By providing a comprehensive eCommerce training program, students will have the skills needed to develop, launch, and manage successful eCommerce websites.