Fast Track SEO SEM Course - Online Classes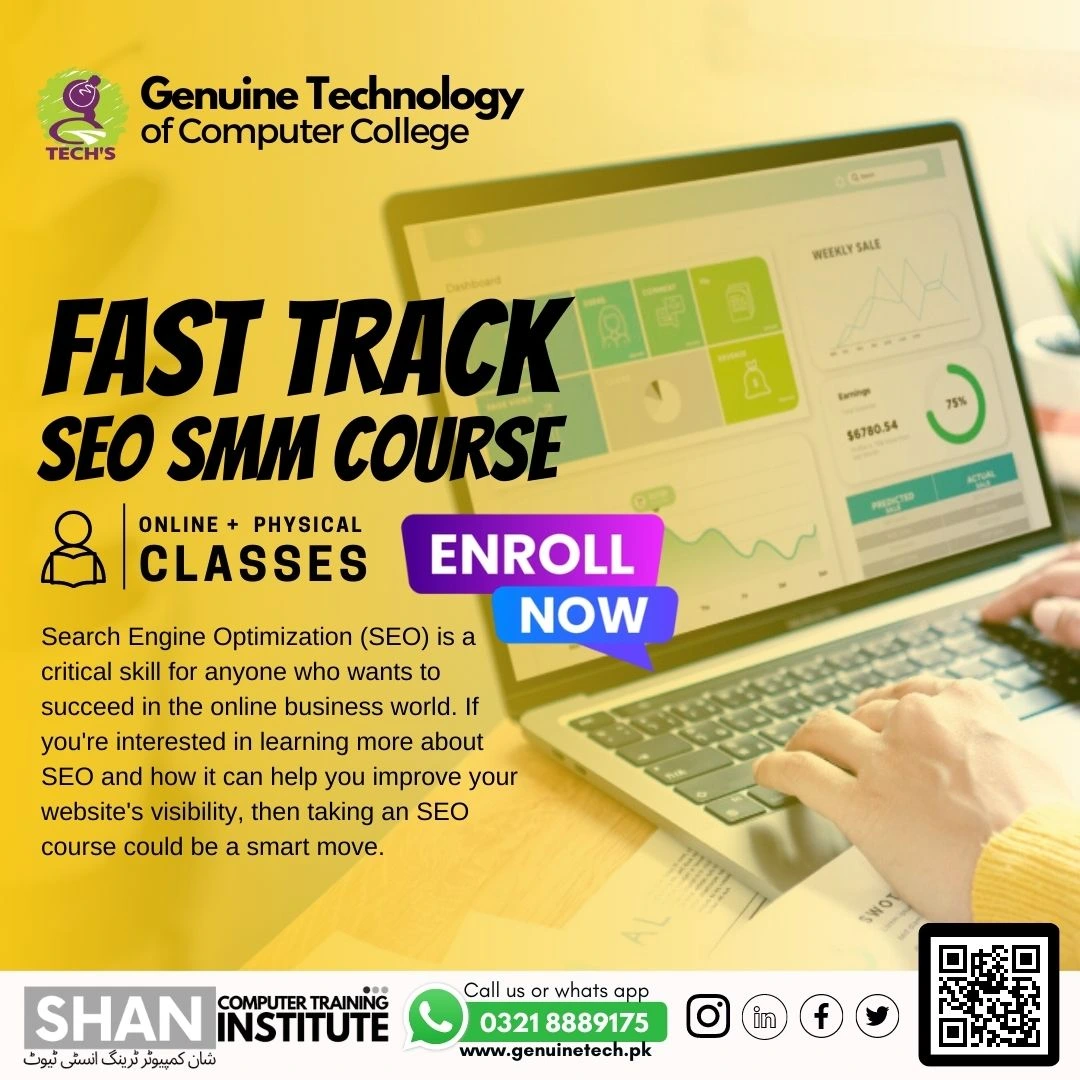 Fast Track SEO SEM Course - Online Classes
Search Engine Optimization (SEO) and Search Engine Marketing (SEM) are crucial for the success of any business in the digital era. SEO is the process of optimizing a website to improve its visibility and rank higher in search engine results pages, while SEM involves paid advertising to drive traffic to a website.
If you're looking to enhance your skills in SEO and SEM, consider taking a Fast Track SEO SEM Course. With this course, you'll learn how to optimize your website for search engines, use keywords and phrases to rank higher in search engine results and develop a successful SEM strategy to drive traffic to your website.
Here are some of the topics that will be covered in the Fast Track SEO SEM Course:
Introduction to SEO and SEM
Keyword Research and Analysis
On-page Optimization
Off-page Optimization
Link Building
Google Analytics
Google Ads
Social Media Marketing
Content Marketing
Conversion Rate Optimization
Mobile Optimization
Local SEO
E-commerce SEO
Video SEO
Black Hat SEO Techniques
PPC Advertising
Landing Page Optimization
Ad Copywriting
Budgeting and Campaign Optimization
Reporting and Analysis
By the end of this course, you'll have a deep understanding of SEO and SEM, and be equipped with the knowledge and tools needed to enhance the online visibility and success of your business. Join our Fast Track SEO SEM Course today and take your digital marketing skills to the next level!