Freelance Training Online - Freelancing Training - shan college
Online Freelancing Course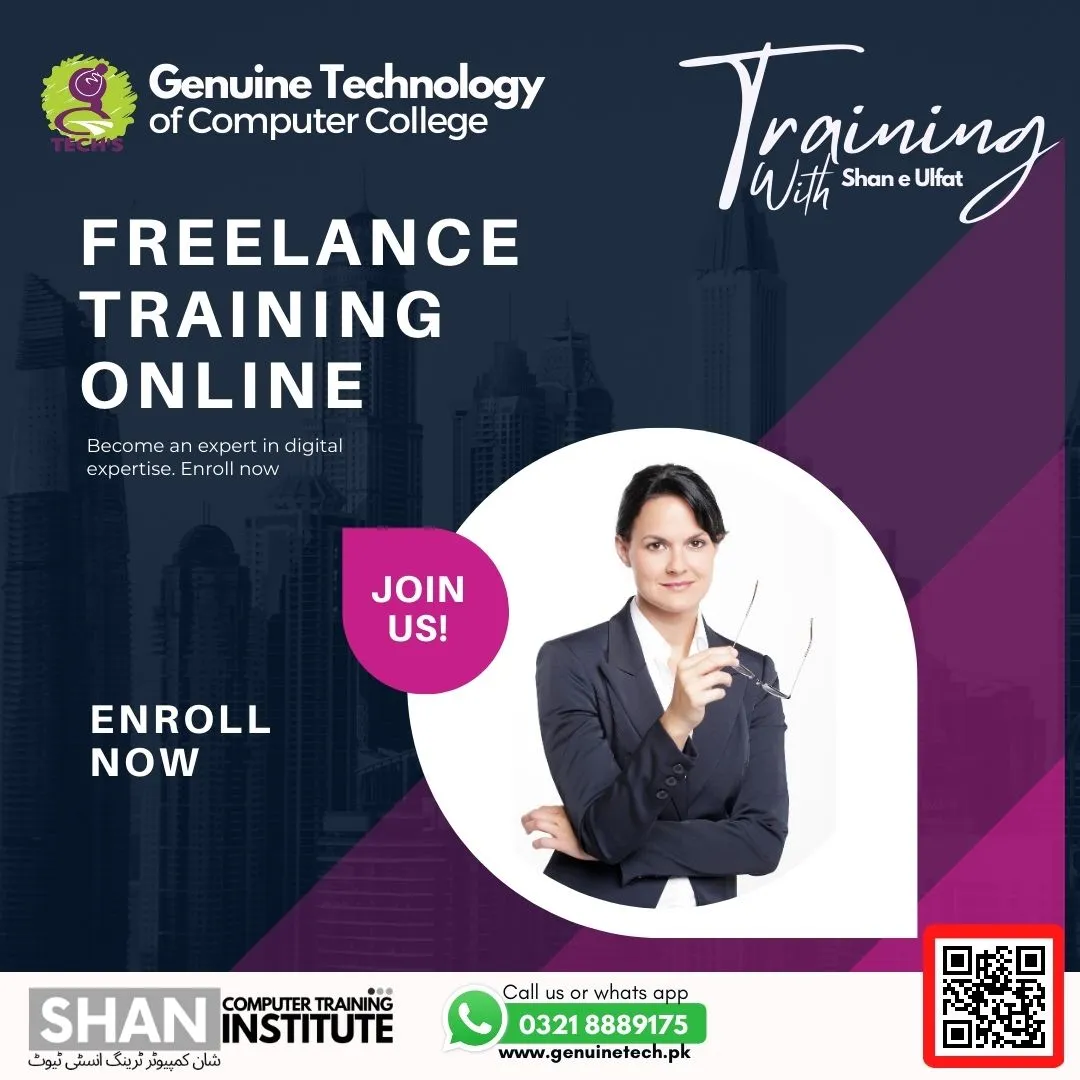 Freelancing online training courses can provide individuals with the skills and knowledge necessary to build a successful career as a freelancer. These courses typically cover a range of topics, including finding clients, marketing oneself, project management, and financial management.
Some of the key topics covered in a freelancing online training course include:
Finding clients: This involves learning how to identify potential clients, pitch services, and create proposals that effectively communicate one's skills and value.
Marketing oneself: This involves learning how to create a professional online presence, including a website and social media profiles, to showcase one's skills and attract clients.
Project management: This involves learning how to manage projects effectively, including creating timelines, setting deadlines, and communicating with clients.
Financial management: This involves learning how to manage finances as a freelancer, including setting rates, creating contracts, and invoicing clients.
Communication skills: This involves learning how to communicate effectively with clients, including listening, responding to feedback, and managing expectations.
Time management: This involves learning how to manage one's time effectively, including setting priorities, creating schedules, and avoiding distractions.
Legal considerations: This involves learning about legal considerations related to freelancing, including intellectual property, liability, and tax obligations.
Freelancing online training courses may be offered in various formats, including self-paced courses, live webinars, and interactive workshops. Some courses may also offer additional resources, such as templates, checklists, and guides to help individuals build their freelance careers. Additionally, some courses may focus on specific niches or industries, such as writing, design, or programming, to provide more specialized training.