Full Stack Development Course in Lahore - College
Become a Best Full Stack Developer Learning Course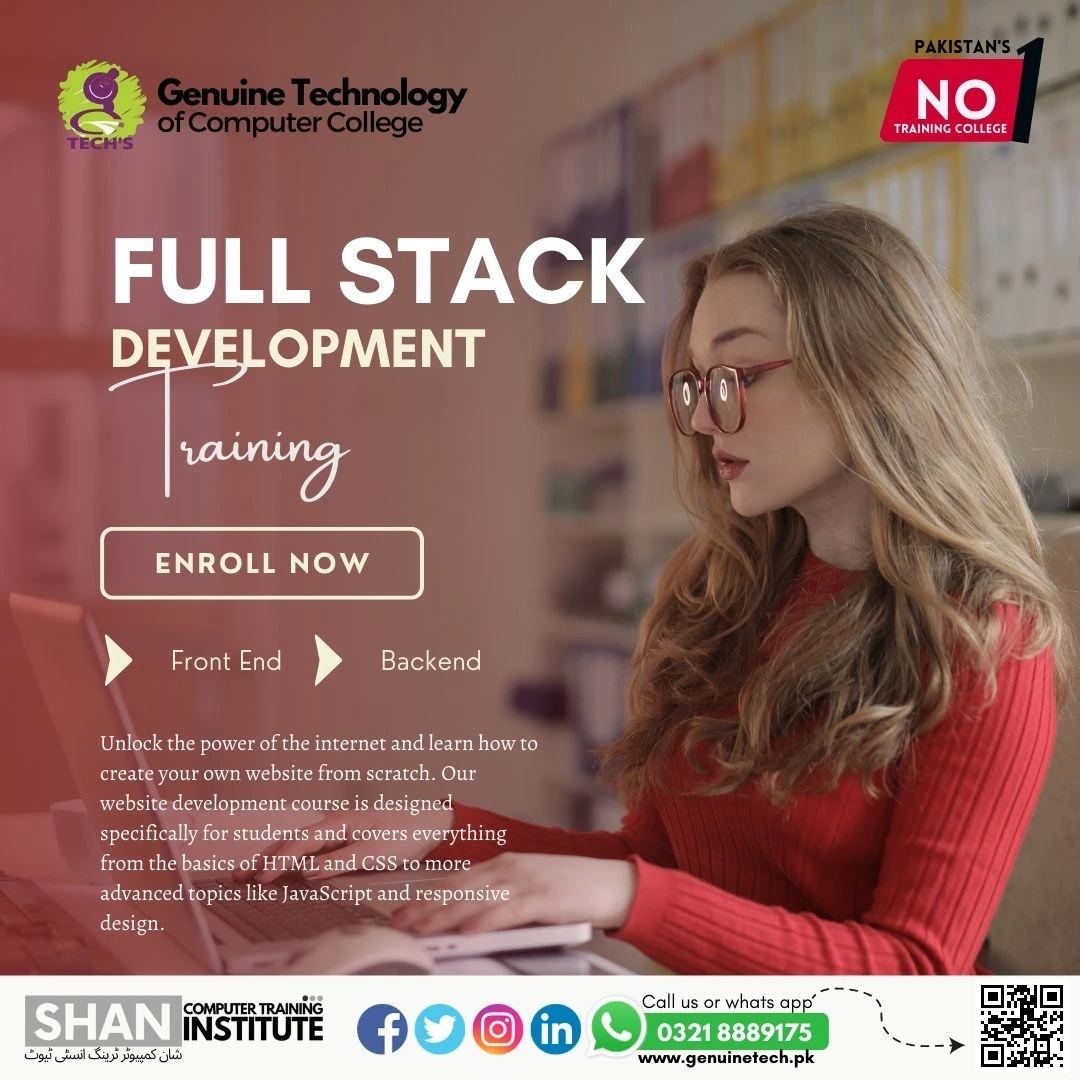 If you're looking to develop your skills in web development, a full-stack development course can be an excellent investment. In this post, we'll explore what full-stack development is and why you should consider taking a full-stack development course.
What is Full Stack Development?
Full-stack development encompasses the comprehensive creation of web applications, involving both front-end and back-end development. It entails designing the user interface and experience, alongside crafting the server-side code that powers the application's functionality. Full-stack developers shoulder the responsibility of the entire development lifecycle, from initial design to final deployment.
Why Take a Full Stack Development Course?
Highly sought-after skills: Full-stack development stands as one of the most in-demand proficiencies within the technology industry. By taking a full-stack development course, you'll be learning skills that are highly sought after by employers.
problem-solving: Full-stack development necessitates strong problem-solving skills. Enrolling in a full-stack development course will equip you with the ability to think critically and creatively when faced with web development challenges.
At Genuine Technology of Computer College, our full-stack development course is designed to provide you with a comprehensive understanding of web development. You'll learn the fundamentals of front-end and back-end development, as well as how to deploy web applications to the web. Our team of skilled instructors will provide expert guidance throughout the entire development process, covering everything from design to deployment. By the end of the course, you'll have a strong foundation in full-stack development and a portfolio of work to showcase your skills.