Graphic Design Course Outline - Shan College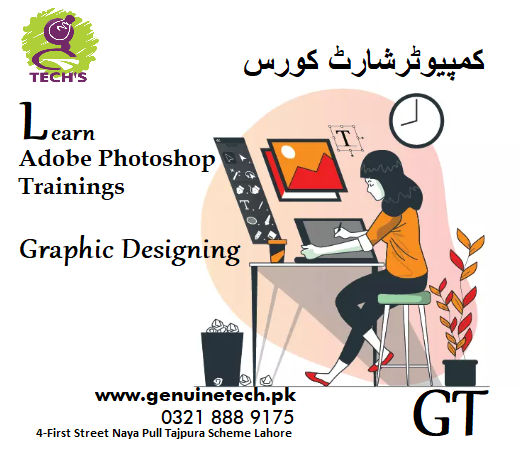 A Graphic Design course typically covers the following topics:
Introduction to Graphic Design:
Overview of graphic design and its applications
Understanding design principles and elements
Designing for different mediums
Adobe Photoshop:
Overview of Photoshop and its tools
Editing and retouching images
Creating graphics and designs
Working with layers and masks
Saving and exporting files
Adobe Illustrator:
Overview of Illustrator and its tools
Creating and editing vector graphics
Designing logos and icons
Working with typography
Saving and exporting files
Adobe InDesign:
Overview of InDesign and its tools
Creating layouts for print and digital media
Designing books, magazines, and brochures
Working with typography and graphics
Saving and exporting files
Branding and Identity Design:
Understanding branding and its importance
Creating brand identity guidelines
Designing logos, business cards, and letterheads
Developing brand messaging and voice
Web Design:
Overview of web design and its principles
Designing user interfaces and user experience
Understanding HTML and CSS
Working with responsive design
Creating and optimizing images for the web
Design Theory and Critique:
Understanding design theory and its applications
Critiquing design work and giving feedback
Developing a design process and workflow
Building a portfolio and showcasing design work
In summary, a Graphic Design course covers the basics of graphic design, including Adobe Photoshop, Illustrator, and InDesign, branding and identity design, web design, and design theory and critique. Students will learn how to create and edit images, design layouts for print and digital media, develop branding and identity guidelines, design for the web, and critique design work. By the end of the course, students should be able to apply graphic design principles and techniques to produce high-quality designs for a variety of mediums.