Graphic designing course
Best Graphic Designing Course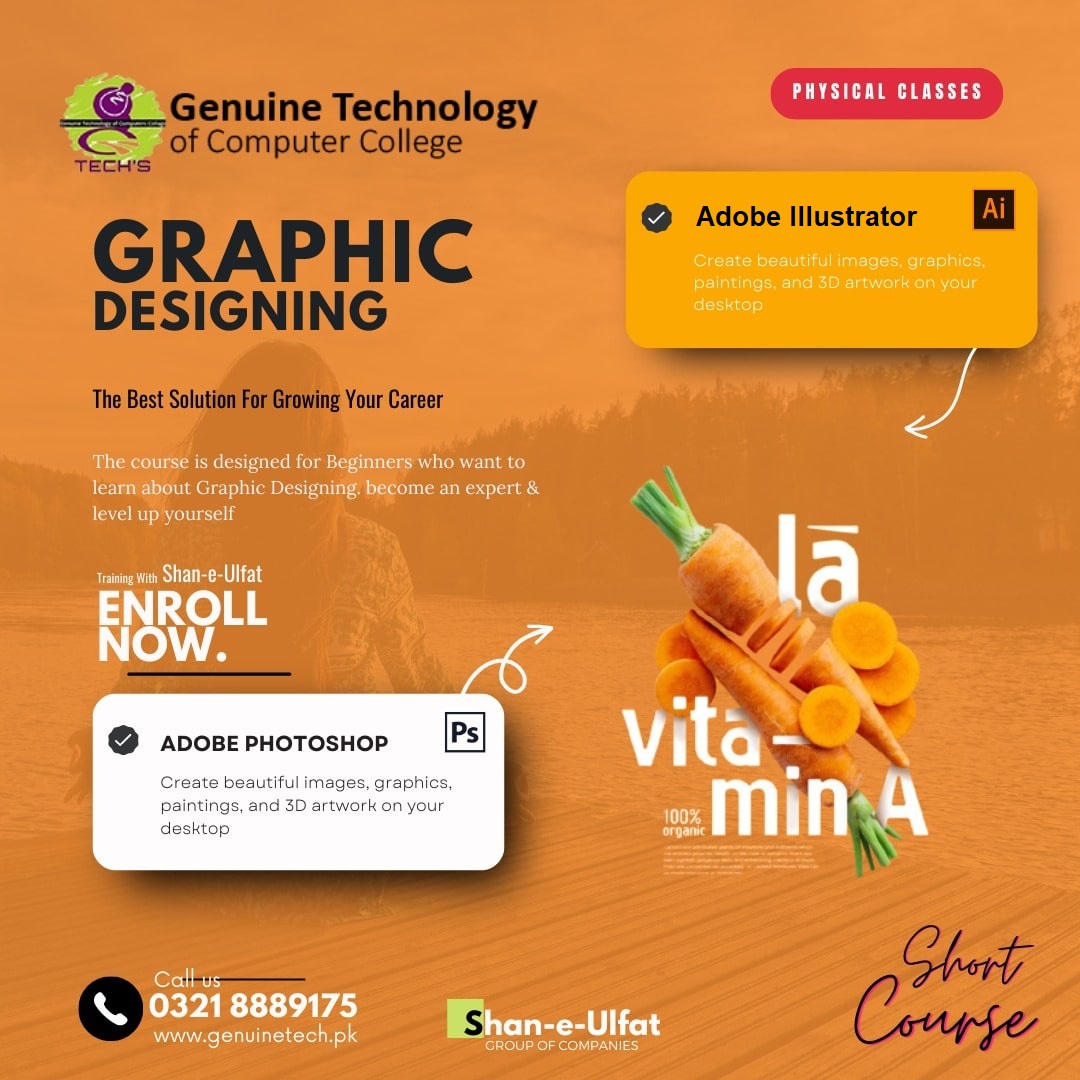 As a college student or someone looking to develop your skills in graphic design, taking a graphic designing course can be an excellent investment. In this post, we'll explore what you can expect to learn in a graphic designing course at Genuine Technology of Computer College.
Design principles and theory: A good graphic design course will start by teaching you the fundamentals of design principles and theory. You'll learn how to use color, typography, and other design elements to create effective designs.
Adobe Creative Suite: Most graphic designing courses will cover Adobe Creative Suite, including Photoshop, and Illustrator. These are essential tools for any graphic designer, and you'll learn how to use them to create designs for print and digital media.
Branding and identity design: In a graphic designing course, you'll also learn about branding and identity design. This involves creating visual identities for businesses, including logos, stationery, and other visual elements that communicate a brand's message.
Web design: In today's digital world, it's essential to know how to create designs for the web. A good graphic designing course will teach you the basics of web design, including responsive design, user experience, and web typography.
Portfolio building: Finally, a graphic designing course will help you build a portfolio of your work. This is an essential tool for showcasing your skills to potential employers or clients.
At Genuine Technology of Computer College, our graphic designing course is designed to provide you with a comprehensive foundation in graphic design. You'll learn from experienced instructors who will guide you through the fundamentals of design theory and software skills, as well as help you develop your creative abilities. By the end of the course, you'll have a strong foundation in graphic design and a portfolio of work to showcase your skills