How to start Freelancing Step by Step Guide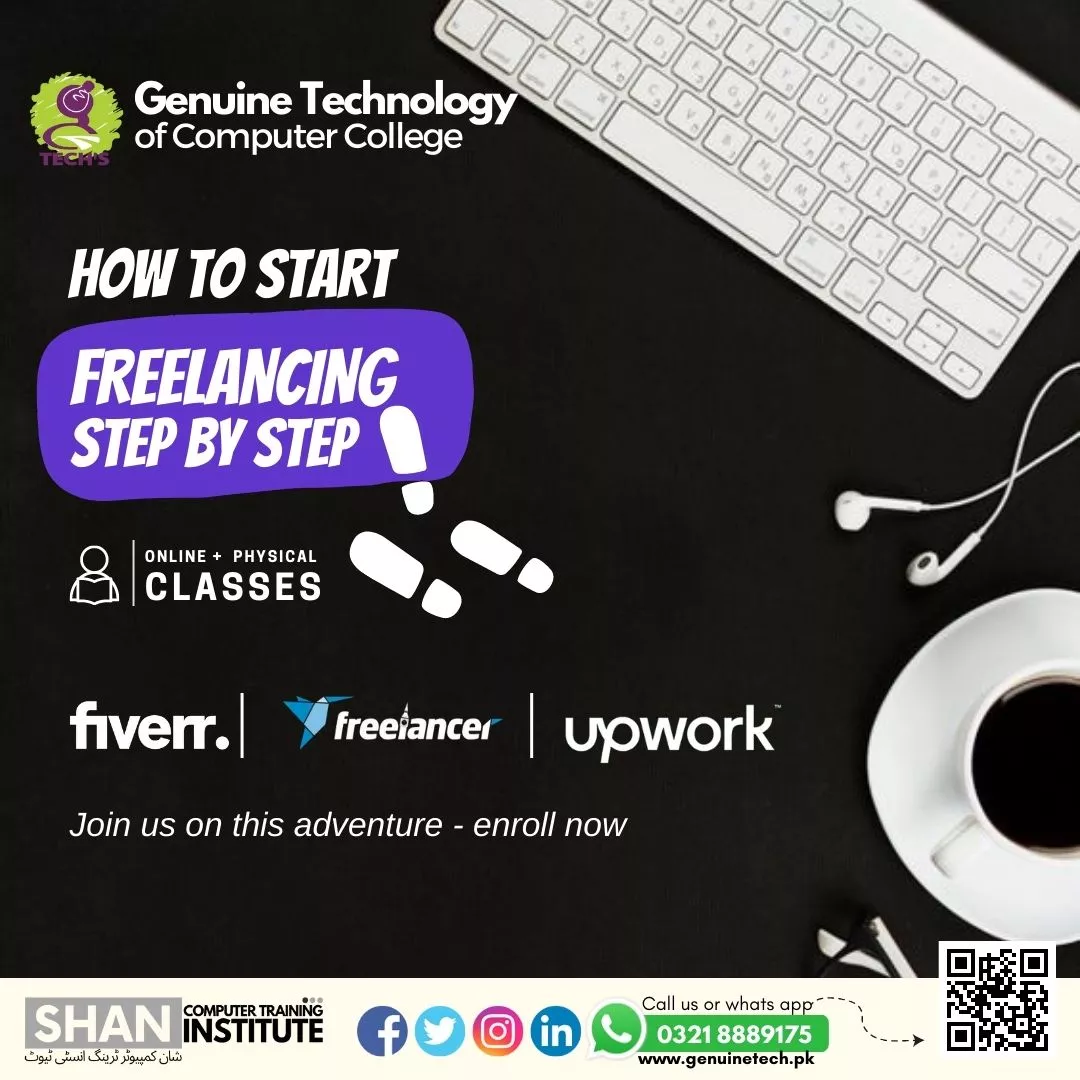 Starting a freelancing career can be overwhelming, but with the right guidance, you can turn it into a successful venture. Below is a comprehensive breakdown of the essential steps to kickstart your freelancing journey:
Determine your skills: Start by identifying your core skills and expertise.
Choose your niche: Once you have identified your skills, choose a specific niche to focus on. Implementing these strategies will enable you to effectively reach your target clients while distinguishing yourself from the competition.
Create a portfolio: Develop an impressive online presence by crafting a portfolio website or establishing social media profiles that effectively highlight your skills and expertise. Make sure to include samples of your work and any testimonials from previous clients.
Set your rates: Conduct thorough market research to determine the prevailing rates for your services, and establish your pricing accordingly, taking into account factors such as your level of experience and the intricacy of the tasks involved.
Find clients: Use online platforms like Upwork, Fiverr, and Freelancer to find clients. To discover potential clients, consider engaging with fellow freelancers and participating in virtual communities as well.
Pitch your services: Once you find potential clients, pitch your services and explain how you can help them. Be sure to customize your pitch to the client's needs and provide a clear breakdown of your rates and services.
Deliver high-quality work: Once you land a project, make sure to deliver high-quality work on time.. This will help you build a positive reputation and earn repeat business.
Build long-term relationships: Place emphasis on cultivating enduring relationships with your clients through the provision of exceptional customer service and consistently delivering high-quality work. This approach fosters trust and promotes long-term collaboration.
Manage your finances: Keep track of your income and expenses to ensure you are making a profit. You can use online accounting tools like FreshBooks or QuickBooks to manage your finances.
Expand your services: As you gain experience and build your reputation, consider expanding your services to offer more value to your clients.
Starting a freelancing career requires hard work, dedication, and patience. But with the right mindset and approach, you can turn your skills into a successful business.