Make Money from Affiliate Marketing in Pakistan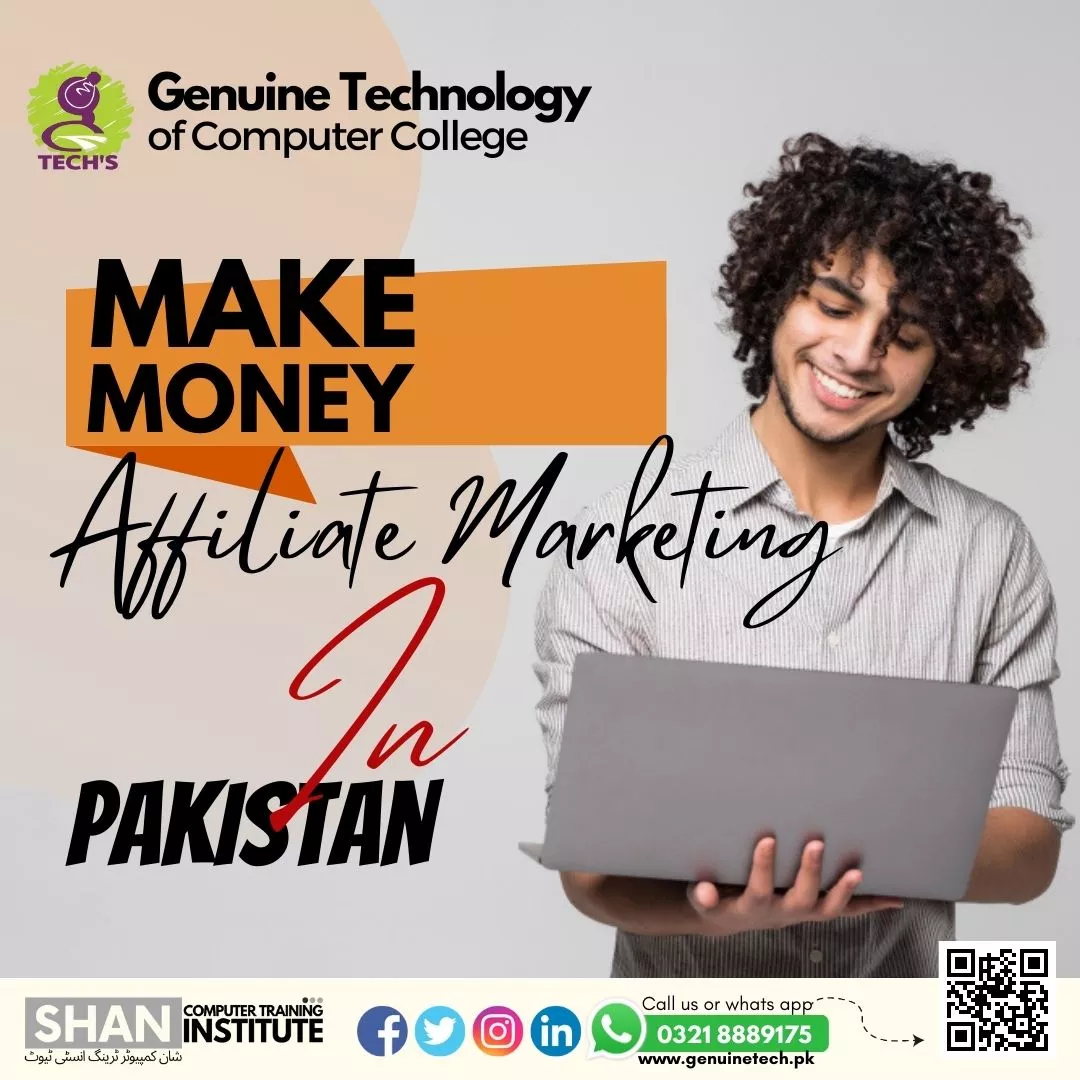 Affiliate marketing is a great way to make money online in Pakistan, and it has become a popular source of passive income for many people. Affiliate marketing is a form of online marketing where you promote products or services of other companies and receive a commission on each sale you make through your referral link. Here's how you can start making money from affiliate marketing in Pakistan:
Find a niche: First, you need to find a niche that you are interested in and knowledgeable about. It could be anything from health and fitness to technology or fashion. Look for affiliate programs related to your niche.
Sign up for affiliate programs: There are many affiliate programs available in Pakistan, including Daraz.pk, Clickbank, Amazon Associates, and ShareASale. Sign up for programs that are related to your niche.
Promote products: Once you have signed up for affiliate programs, start promoting products on your website, blog, or social media platforms. You can also create product reviews, videos, and tutorials to attract more customers.
Build an audience: Achieving success in affiliate marketing hinges upon cultivating a loyal audience that places trust in your recommendations and guidance. Focus on building an audience through social media, email marketing, and content marketing.
Track your progress: Keep track of your progress by monitoring your traffic and sales. Analyze the data to see what is working and what is not, and adjust your marketing strategies accordingly.
Keep learning: Affiliate marketing is an ever-evolving field, so it's essential to keep learning new skills and staying up-to-date with the latest trends and technologies.
Some of the top affiliate programs in Pakistan include Daraz.pk, which offers up to 11% commission on each sale, and Clickbank, which offers commissions of up to 75%. With the right strategies, you can start earning a significant income from affiliate marketing in Pakistan.