Mastering PeachTree by Sage Course Complete Training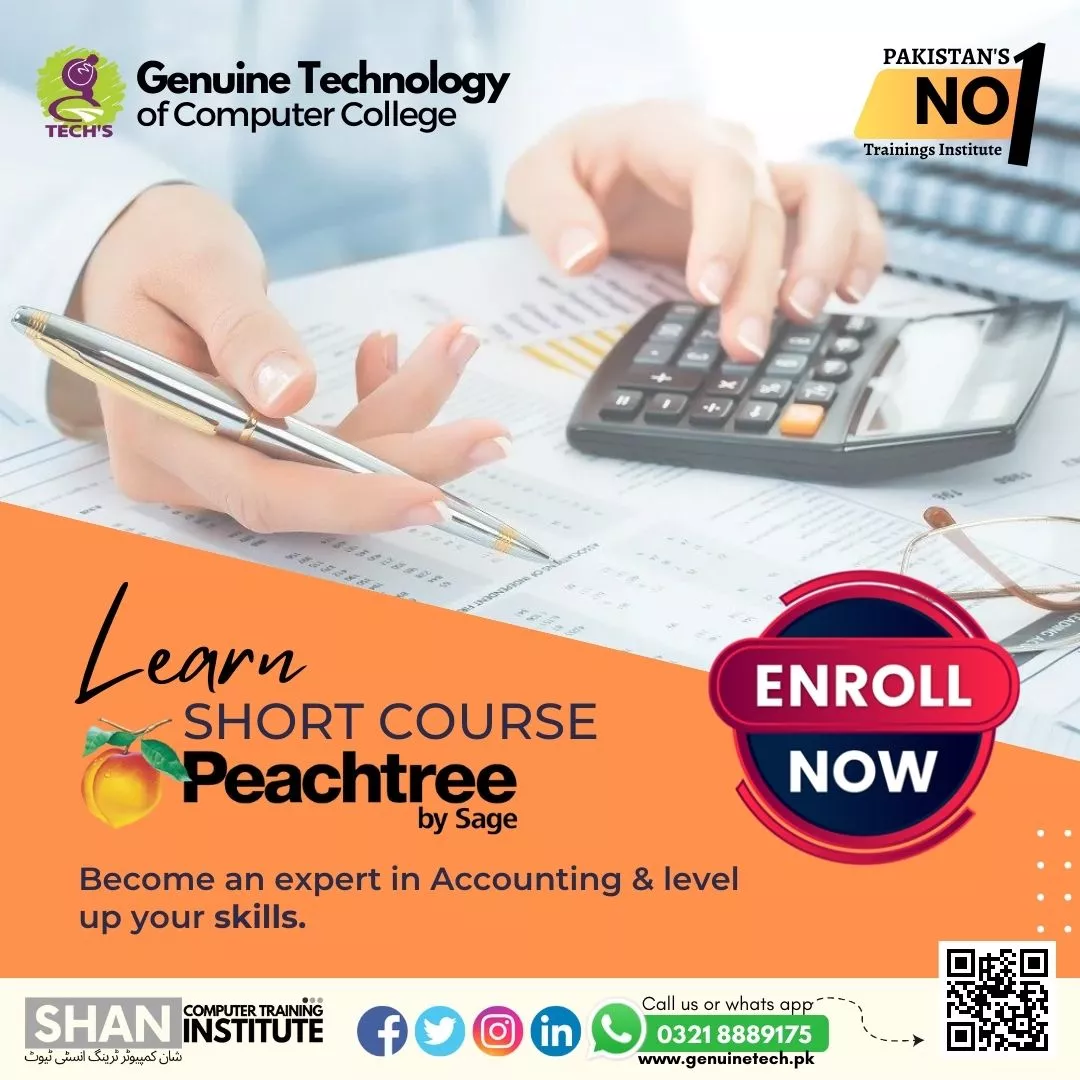 If you're interested in learning Peachtree, a popular accounting software, there are several ways to go about it:
Peachtree Tutorials: Peachtree provides a variety of tutorials on their website, ranging from beginner to advanced. These tutorials cover various topics such as creating invoices, managing accounts payable and receivable, and generating financial reports.
Online Courses: There are several online courses available on platforms like Udemy and LinkedIn Learning that provide in-depth training on Peachtree. These courses are typically self-paced and allow you to learn at your own speed.
User Manuals: Peachtree provides detailed user manuals that cover all aspects of the software. These manuals can be accessed online or downloaded in PDF format.
Workshops: Some local community centers or business schools may offer workshops or classes on Peachtree. These workshops can be a great way to learn from a knowledgeable instructor and get hands-on experience with the software.
Practice: The best way to learn Peachtree is to practice using the software. Experiment with different tools and features, and try to recreate scenarios or transactions that you would encounter in real-world accounting situations. The more you practice, the more comfortable you will become with the software.
Overall, the key to mastering Peachtree is to be patient, persistent, and willing to learn. With practice and the right resources, anyone can become proficient with this powerful accounting software.
General Ledger: This module is used to manage a company's financial records, including recording transactions, creating financial statements, and reconciling accounts.
Accounts Receivable: This module is used to manage a company's customer accounts, including creating invoices, tracking payments, and managing collections.
Accounts Payable: This module is used to manage a company's vendor accounts, including creating purchase orders, entering bills, and processing payments.
Inventory: This module is used to manage a company's inventory, including tracking quantities, creating purchase orders, and generating inventory reports.
Payroll: This module is used to manage a company's payroll, including calculating employee wages, managing deductions, and generating payroll reports.
Job Costing: This module is used to manage costs associated with specific projects or jobs, including tracking expenses, managing budgets, and generating job costing reports.
Fixed Assets: This module is used to manage a company's fixed assets, including recording purchases, calculating depreciation, and generating fixed asset reports.
These modules may vary depending on the version of Peachtree you are using and the specific course you are taking. It is important to review the course curriculum to ensure that it covers the modules that are most relevant to your business or career goals.