How to Start a Successful Career in SEO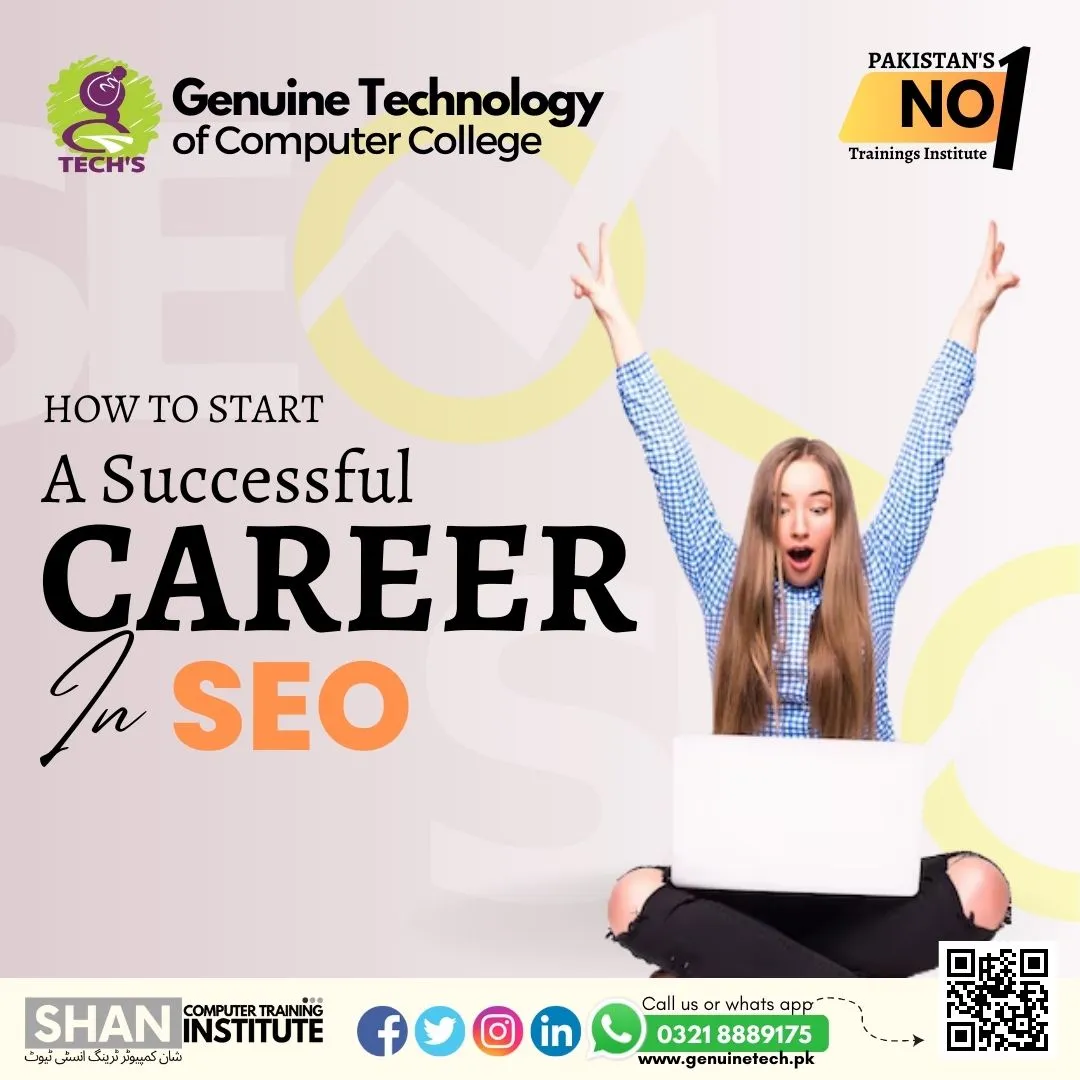 A career in SEO can be exciting and rewarding for those interested in the digital marketing industry. SEO professionals work to improve the visibility and ranking of websites in search engine results pages (SERPs). Here are some potential career paths for individuals interested in pursuing a career in SEO:
SEO Specialist: This role involves analyzing websites and identifying opportunities to improve their search engine rankings. SEO specialists may be responsible for on-page optimization, content creation, link building, and keyword research. They may work in-house or at an agency, and often collaborate with other marketing professionals to develop and execute SEO strategies.
Content Marketer: Content marketing involves creating and distributing valuable content to attract and engage a target audience. SEO is an important part of content marketing, as optimizing content for search engines can help increase visibility and drive traffic to a website. Content marketers may work in a variety of industries, including publishing, e-commerce, and B2B marketing.
Digital Marketing Manager: Digital marketing managers oversee all aspects of a company's digital marketing strategy, including SEO. They may be responsible for managing a team of marketing professionals, developing and executing SEO campaigns, and tracking the success of their efforts. Digital marketing managers typically have several years of experience in the industry and strong leadership skills.
PPC Specialist: Pay-per-click (PPC) advertising is another important part of digital marketing, and often works in tandem with SEO. PPC specialists are responsible for managing PPC campaigns across various platforms, such as Google Ads and Facebook Ads. They may work in-house or at an agency, and collaborate with SEO professionals to ensure a cohesive marketing strategy.
E-commerce Manager: E-commerce managers oversee online stores and are responsible for optimizing them for search engines. They may work in-house or at an agency and collaborate with SEO specialists to improve product pages, descriptions, and other aspects of an e-commerce website.
These are just a few examples of the types of careers that may be available to individuals interested in pursuing a career in SEO. With the growing importance of digital marketing, there are many opportunities for professionals with strong SEO skills and experience. Ongoing learning and staying up-to-date with the latest trends and best practices are key to success in this field.