Short Courses in Iqbal Town Lahore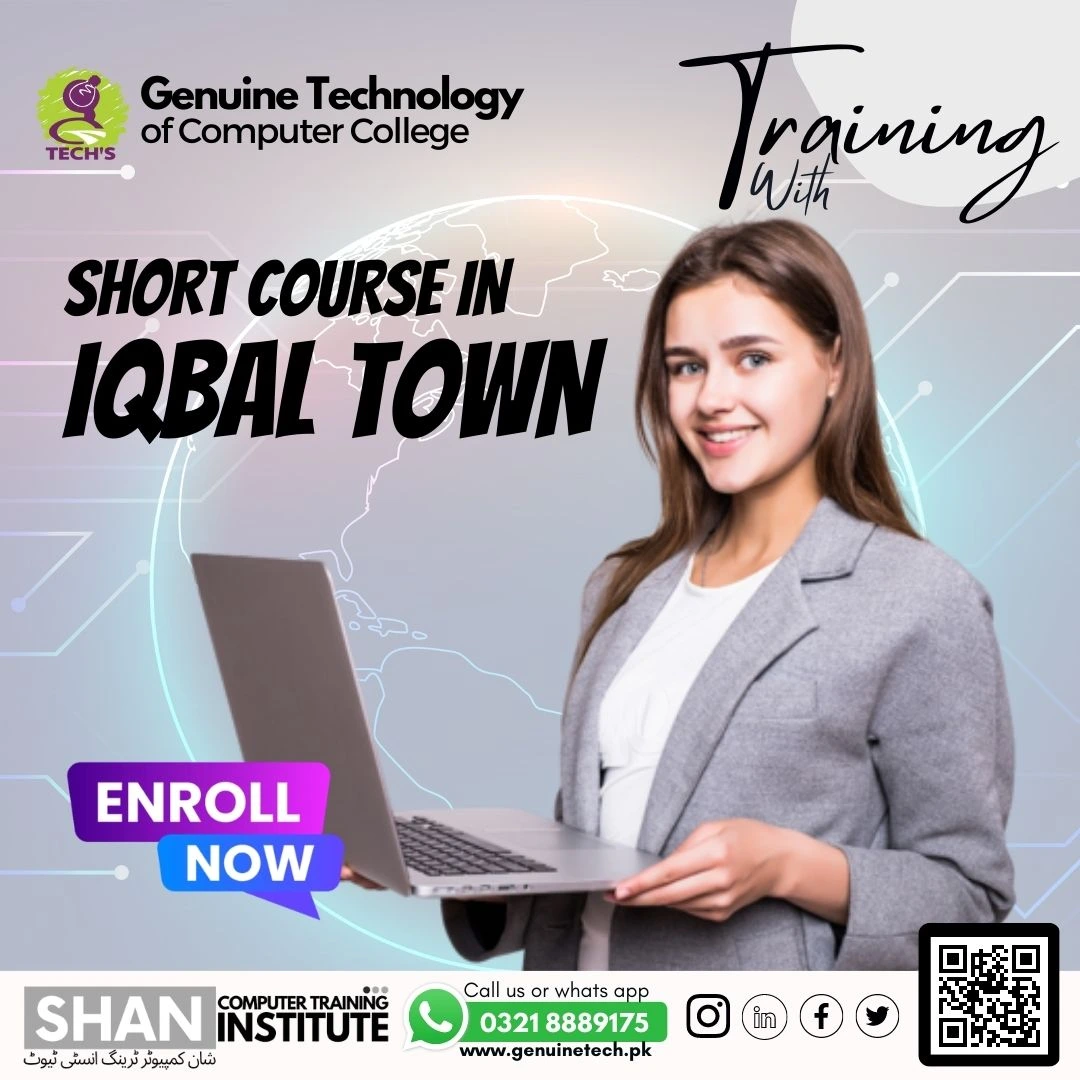 Website Development:
Introduction to Web Development
HTML and CSS Fundamentals
JavaScript Basics
Front-End Web Development with React
Back-End Web Development with Node.js
Database Design and Implementation
Deploying a Website to a Web Server
Search Engine Optimization (SEO):
Understanding SEO and its importance
Keyword Research and Analysis
On-Page Optimization Techniques
Off-Page Optimization Techniques
Technical SEO and Site Structure
SEO Analytics and Reporting
Local SEO Strategies
Graphic Designing:
Introduction to Graphic Designing
Fundamentals of Typography
Layout Design Principles
Adobe Photoshop Basics
Adobe Illustrator Basics
Adobe InDesign Basics
Designing for Print vs. Web
Creating a Professional Portfolio
Laptop Repairing:
Introduction to Laptop Hardware
Laptop Components and Parts
Laptop Troubleshooting and Diagnostics
Laptop Maintenance and Upgrades
Replacing Laptop Components (such as hard drives, RAM, and batteries)
Advanced Laptop Repair Techniques
Tips for Starting Your Own Laptop Repair Business
Computer Hardware:
Understanding Computer Hardware
Computer Components and Parts
Assembling a Computer
Installing Operating Systems and Software
Troubleshooting and Diagnosing Hardware Issues
Maintenance and Upgrades
Tips for Starting Your Own Computer Hardware Business
Office Management:
Introduction to Office Management
Principles of Organization and Time Management
Effective Communication in the Workplace
Record Keeping and Filing Systems
Budgeting and Financial Management
Human Resource Management
Professionalism and Ethical Conduct
Leadership and Team Building
These short courses in Iqbal Town, Lahore can provide students with valuable skills and knowledge to enhance their professional development and job prospects. They can also be tailored to meet the specific needs and interests of individual students, depending on their career goals and background.